DAILY PRODUCTION CAPACITY
TAKE IT TO THE
NEXT LEVEL.
Our sister company, Nature's Fresh Pellets, is producing amazing pellets from FRESH vegetables and fruits. It's the first company in the world to use fresh crops, rather than powdered/dried materials. Check it out here: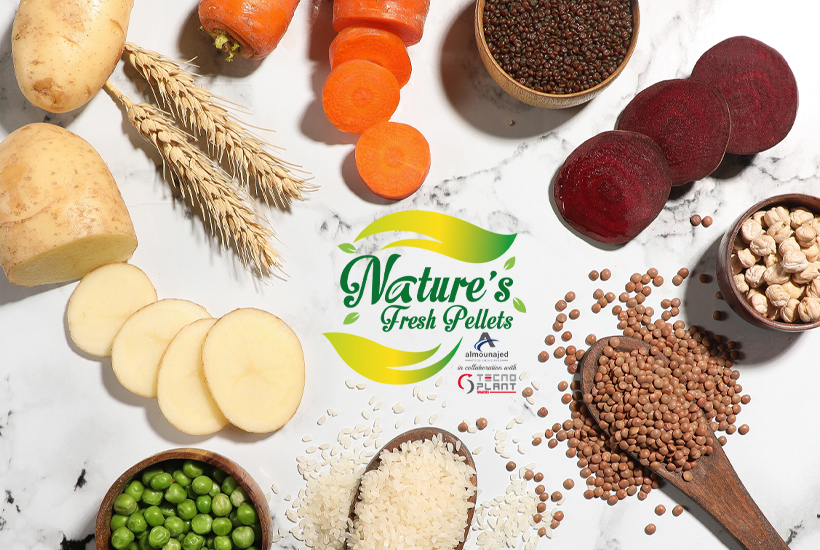 It's always better when it's natural.
Reliable process line is the success factor and primary element in the snack pellet industry Discover our solutions coverage area.
We are working on continuous and accurate developments to meet the food market requirements.​
Our packaging lines designed to meet all needs to cover all food bazaar and ready to eat products.
From raw materials to packaging machine we preserve the fineness by meeting the highest criteria.
Your ideal partner in pellet snacks.
Specialized in the production of pellet chips, Almounajed Food Industries was first established in 2012, by Mohamad Kheir Almounajed and Sons. On an area of 15,000 m2, a high-tech facility was built to house numerous production lines that manufacture premium quality pellets composed of the finest raw materials of wheat, corn or potato powder.